Poutine, Han Solo and the Ersti Christmas Party
From Brussels, Oslo, Vienna and from some German cities the "Erstis" came together last night to toast the approaching Christmas with a delicious mulled wine.
Christian, Jonas and Henriette made a lot of effort to equip the team well, too! Care packages were sent to all points of the compass so that the first-year students would not die of thirst or starvation that evening. A great gesture – thank you again for that!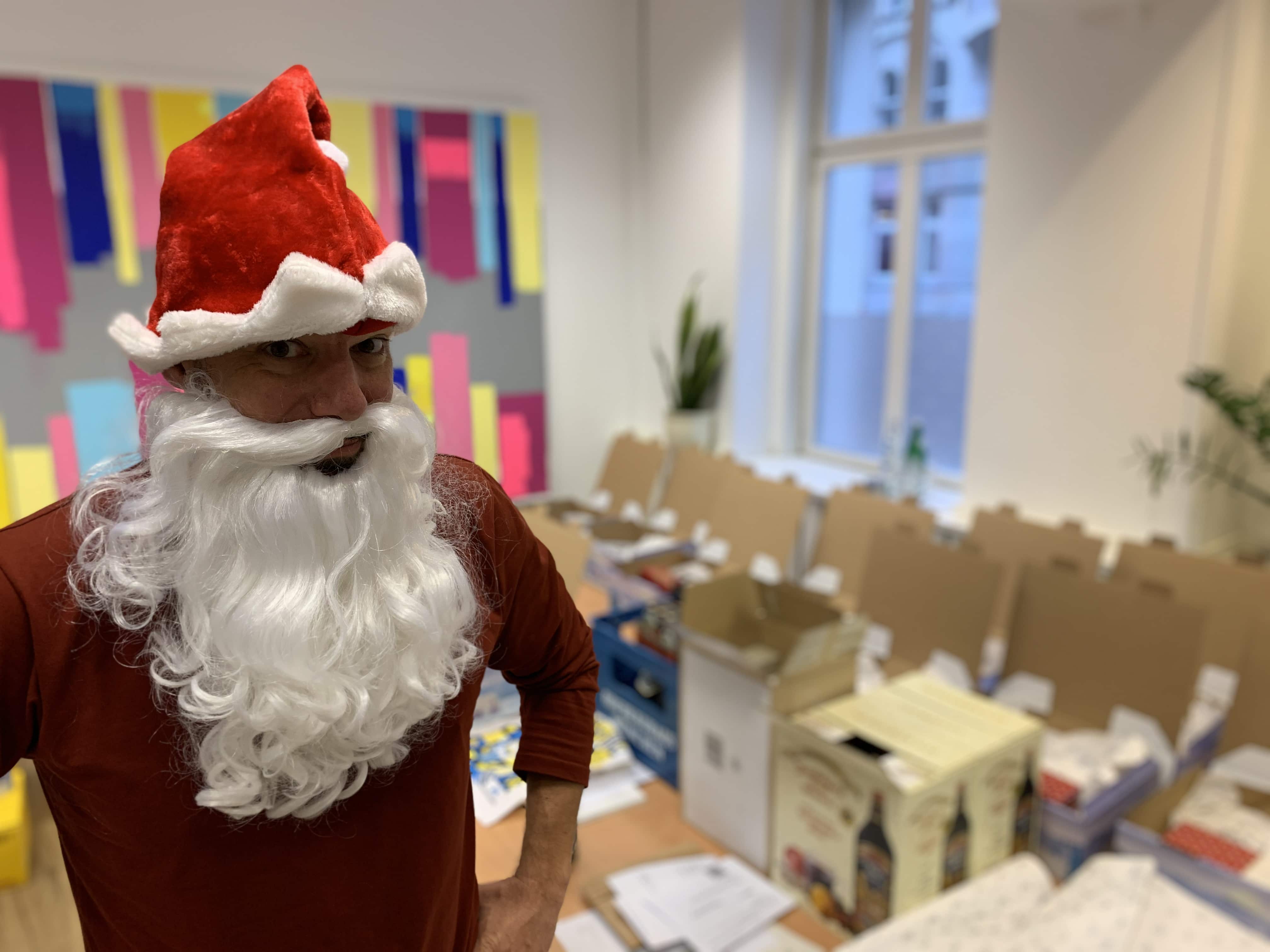 The brilliant team also outdid themselves once again. Gerhard brought us a quiz in which our grey cells had to work hard. And it was entertaining, too! Apparently, there was a hitherto unknown Canada expertise lurking in us, because not only did everyone know what poutine was, but most of us also knew which four current provinces formed the Dominion of Canada in 1867. Star Wars, however, revealed some gaps in our knowledge, so some of us will have to watch the sequels!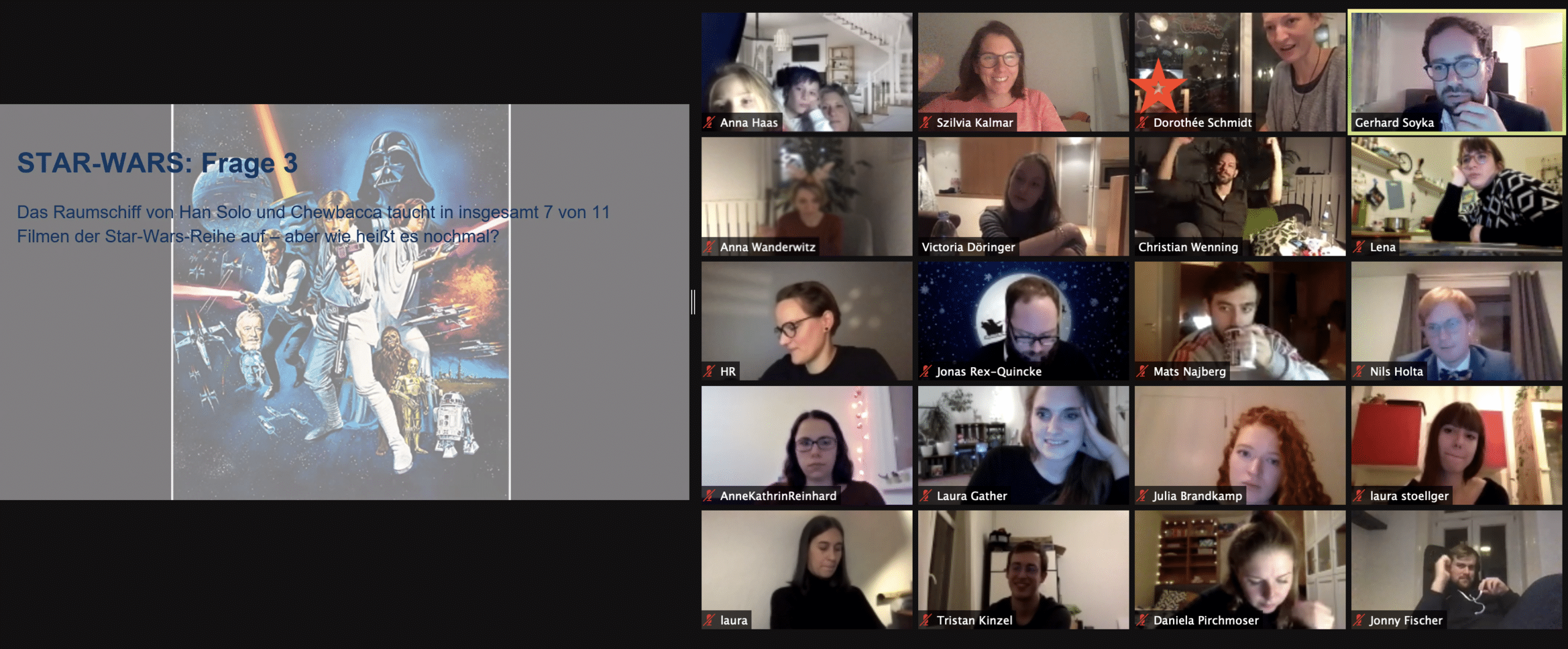 It became sad and touching only because we also had to say goodbye to two colleagues. But we will come to that in our next blog entry. It was a very nice evening with you, dear freshmen! It's nice that you are here, thank you for the good cooperation this year! We are looking forward to the upcoming tasks and challenges!
Cheers!