Chancellor Scholz Dances with the Dragon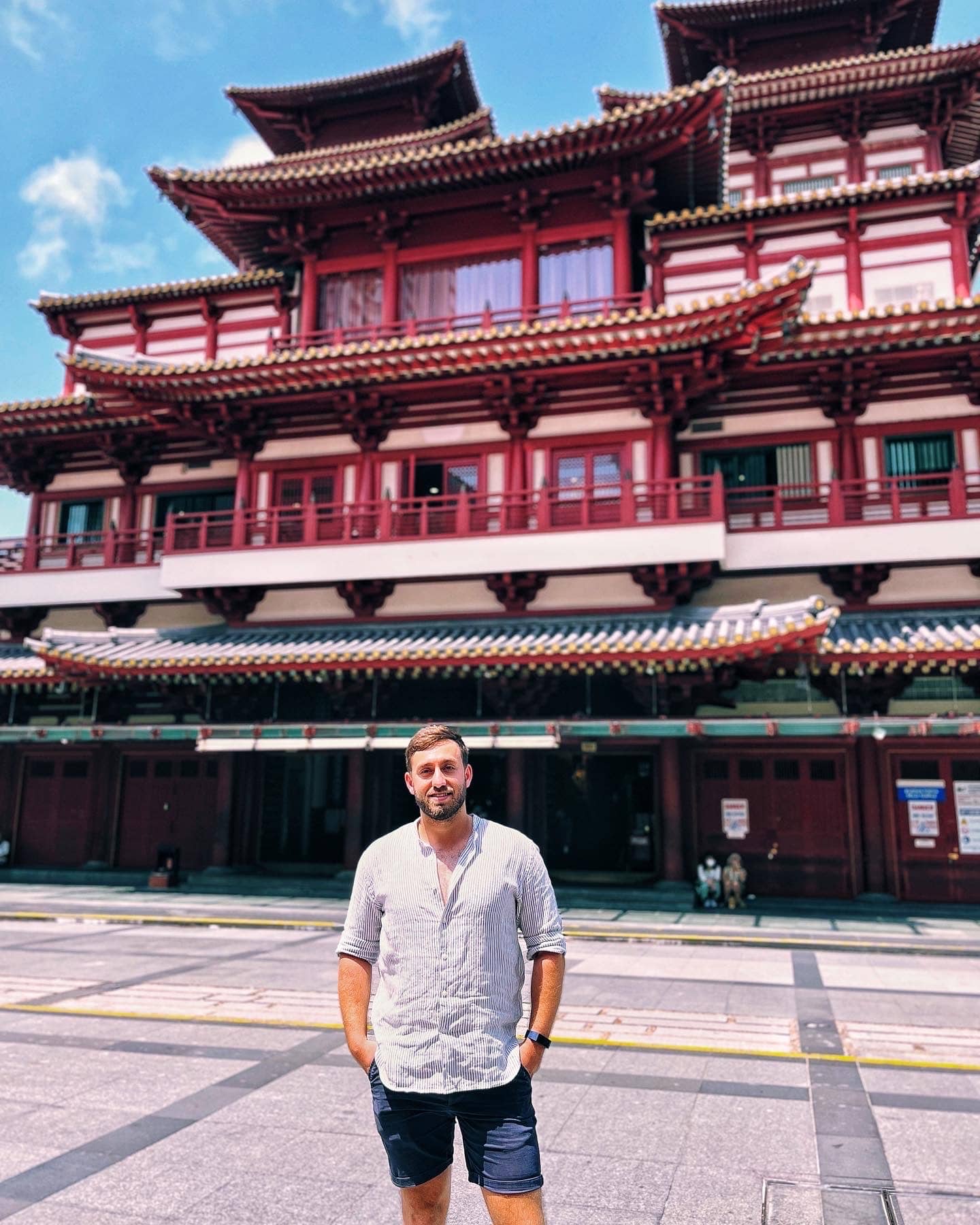 Mats Najberg, Head of the Brussels Office and long-time Hong Kong resident, gives his two cents on the current status of Germany-China relations. 
I'm Shippin' up to Hamburg (whoaaa)
In the past weeks, the city of Hamburg has been all over the news – not because of its wonderful pickled fish or promiscuous nightlife on the Reeperbahn, but rather because of its port. More specifically, a high-profile drama regarding the Chinese purchase of a portion of Germany's largest and most busy port terminal. To be even more specific, COSCO Shipping, or the China Ocean Shipping Company Limited, made a bid for a 35% stake in one of Hamburg's three shipping terminals. Media and political outrage ensued, obviously from the ranks of the opposition CDU/CSU, but most notably also from inside the governing traffic light coalition. Prominent politicians from both the Greens and liberal FDP took to Germany's most renowned publications to spread their words of warning. Here are some highlights: 
Chairwoman of the Bundestag's defense committee Marie-Agnes Strack-Zimmermann (FDP) didn't hold back, "What still has to happen in the world so that Germany arrives in reality and does not roll over in front of the enemies of the free democratic world?"
Chairman of the Bundestag's committee on EU affairs Anton Hofreiter (Greens) also didn't mince his words, "Germany must not repeat the mistakes in dealing with China that we made with Russia over the past 20 years."
Nonetheless, Chancellor Scholz (SPD) stepped in, defended the deal, and along with his party colleagues approved a transaction for a 24.9% stake – a clever 0.1% shy of the threshold needed for official cabinet approval. Which the two junior coalition partners likely would not have given.
Scholz defending this deal in the face of immense pressure from literally every corner of the political spectrum is very emblematic of Germany's China approach as a whole – both in this administration and the previous one under Merkel. Oh, and Scholz visited Beijing in early November. So, we're going to use these two very timely events to look at Germany's approach to China. Let's get to it.
In the Red (& Black) Corner…
Olaf Scholz is a man of few words, especially since he rose to Germany's top political office. We only really hear from him when things get too heated to ignore – like in response to Russia's invasion of Ukraine. Ahead of his trip, Scholz spoke his mind about the China topic in an op-ed, defending his decision to travel to Beijing and (at least attempting to) explain his overall approach. 
I say attempted because Scholz's op-ed lacks clear statements, and leaves much room for interpretation of his words. That being said, here's what I got out of it: Germany's (and the EU's) economic relationship with China is too important to just abandon. Yes, there are human rights concerns. Yes, the economic relationship is uneven. And yes, we are dependent on Beijing for certain sectors. But, by keeping the line of communication open and continuing the economic relationship, Germany can steer the worsening situation in the right direction.
This approach is very similar to Merkel's and Sholz's approach to Russia up until the moment Russian soldiers crossed over into Ukraine. In German this is called Wandel durch Handel, or "change through trade," and it was quite surprising to see that even after the Russian war of aggression the same approach continues to be used.
In the Green & Yellow Corner…
This will be short and sweet because it's already been said above, but: Scholz's coalition partners are openly critical of the Chancellor's approach. This is best illustrated by Foreign Minister Annalena Baerbocks's comments in early November: Germany needs to take a clear position on human rights abuses and recognition of international law, as well as never again be dependent on a country that does not share its values. 
Essentially: let's move away from Beijing before it's too late. 
Damned if You Do, Damned if You Don't
It is undeniable that the German economy depends on China. For example, Volkswagen makes 37.2% of its sales in China. Daimler is at 32.2%, BMW at 31.7%, and the list goes on and on. Scholz is running Europe's economic powerhouse, a status Germany received through supporting industry and facilitating international trade. His plans to finance the Bundeswehr, foster a green transition, and digitize Germany are simply impossible without industry support. Scholz was accompanied by a series of business executives to Beijing last week, a tradition for German Chancellors' China-visit. 
All the while, the Chancellor has to answer to his coalition partners who are calling for a drastic change to Germany's China strategy. Although the Green-led Foreign Ministry (Auswärtiges Amt) is crafting a China strategy, it is relatively unclear what the two junior coalition partners imagine the future relationship with the Middle Kingdom to look like. One thing is clear though:  they want to avoid a Russia-like situation at all costs. Although none of them would explicitly say it, they are begging Scholz to prioritize liberal values over economic interests and "send a clear signal to China."
From my point of view, there's where the problem lies. Sending signals and publishing strategies achieves nothing. China is miles ahead of Europe when it comes to reducing dependencies. Xi's Belt and Road Initiative is serving its purpose of economically intertwining China with underdeveloped economies, allowing China to reap the benefit of economic growth in areas like Sub-Saharan Africa. Meanwhile, Europe believes the answer is "strategic autonomy" – or, for lack of a better term, a return to protectionism. With this approach, Europe (and Germany) will restructure itself into economic irrelevancy, as it wrongly assumes it can rapidly become a "market leader" in key sectors like semiconductors or pharmaceutical production. While the idea – reducing dependencies on any one country, particularly one that cannot always be trusted – is correct, the execution misses the mark. Trying to find ways to do everything on the European continent is not the way forward. Scholz and his European partners need to look for partners that can be trusted, emphasis on the plural. A globally oriented, open economy is Europe's strength, not its weakness. It seems Scholz recognizes this, but can't be as outspoken out of fear that he'll offend his coalition partners. Our hope: the China strategy allows all three governing parties to find agreement and move forward with concrete plans to face China as a united front.